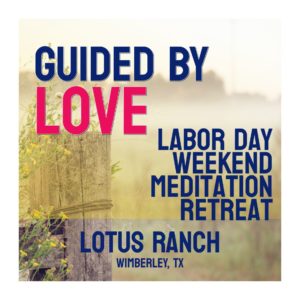 Love is the key to a happy and meaningful life, which is why we want to make sure we are letting our love shine.
The more we are able to love others purely, the happier we will be, and all of our relationships will be more fulfilling.
This weekend away from our normal routine allows us the necessary conditions to deepen our -practice of Buddhist meditation in a quiet relaxed setting. By reducing our distractions, we can immerse ourselves completely in meditation and gain deep experience of peaceful and virtuous minds like love and compassion.
Noreen Flack, Resident Teacher of Kadampa Meditation Center Austin and Gen Kelsang Khyenwang, Resident
Teacher of Kadampa Meditation Center New Mexico will offer Buddha's wisdom and advice for developing our
love and compassion. Join us for all or part of the weekend. Beginners welcome!